Galvanic Corrosion SINKS Boats!!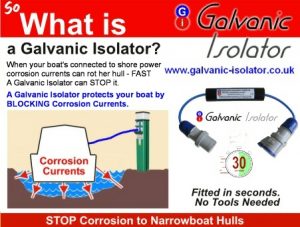 When you're connected to shore power, Corrosion Currents can corrode your boat's hull, prop etc.
This goes on 24/7.
Boats have even been sunk by Galvanic Corrosion.
You can STOP Corrosion Currents with our simple Galvanic Isolator. It just plugs into your hook up cable, and you're instantly protected.
Please click for more info.    Here