Galvanic Isolator Instructions
If you have one of our Galvanic Isolators, or are thinking of getting one, all of our Instruction Manuals are now on line.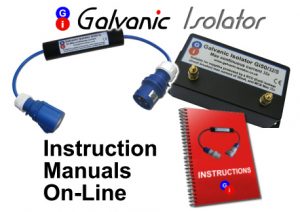 Feel free to take a browse.
Not only are these instructions useful if you have one of our galvanic isolators… they're also a great source of information on this much misunderstood topic.