Galvanic isolators don't just save your boat's hull – they can save you money too – lots of it!
If you haven't seen the price of Anodes these days, take a look for yourself – you'll be shocked!  But it's not all Doom & Gloom….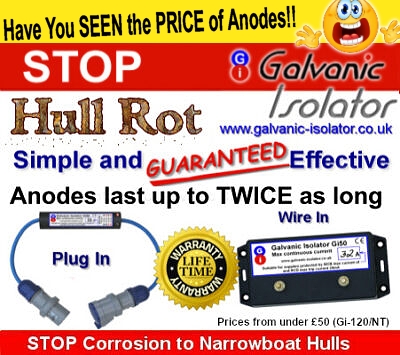 That's because when you fit a Galvanic isolator,  you can expect your Anodes to last longer – MUCH longer.
And with prices starting below £50 (for our Gi-120/NT model), a Galvanic isolator is a great investment, that'll pay back it's cost in no time.
In fact, some of our Galvanic Isolators cost  less than a SINGLE anode. (So it's a bit of a no-brainer, to be honest)
Please check out our range of Galvanic isolators by clicking the link. Have a great day!