Galvanic Isolators Cheaper then eBay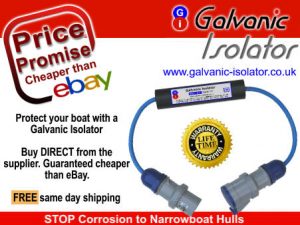 Galvanic Isolators protect your boat from damaging Galvanic Currents. If you connect to a mains hook – up, your boat needs this protection to prevent hull corrosion and fast wasting of anodes.
Our Galvanic Isolators are available on eBay, but you can buy them at a discount direct from our website.
Also available from Sawley Marina and our distributors in the Seychelles and  Canary Isles.
Please check out the link below for prices and more info…