A Merry Christmas from The Galvanic Isolator Company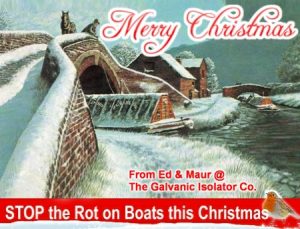 A very merry Christmas and a happy New Year to all our customers and friends!
Thanks to those who have put their trust in us by buying from us.
Our last posting date before Christmas is 24th December, and we'll be posting again on 27th December, but we're available right  across the holiday period, so if you need help or advice with any of our products, please feel free to call us. 0757 807 3490
Have a wonderful Christmas, and don't eat too many mince pies 🙂
All the best from Ed & Maureen at the Galvanic Isolator Company.
You can visit our shop HERE