Galvanic Isolators sound complicated, but they're not!
In a nutshell, a Galvanic Isolator prevents the hull of your boat from rusting away when you're connected to an electric hook up.
When you connect to a hook up, tiny Galvanic Currents can attack your boats hull, prop' and sterngear, causing £££ of damage over a winter. A Galvanic Isolator prevents this.
The solution is to simply plug in one of our Galvanic Isolators, and the corrosion stops immediately. We have isolators at prices from under £55, so protecting your boat isn't just easy - it's affordable too.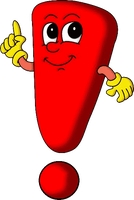 There are two main types of Galvanic Isolator... Plug in, and Wire in. Both of them do an equally good job of preventing Galvanic corrosion. If you're not sure which Galvanic isolator to choose, there is an easy to use Galvanic Isolator Selection Wizard HERE. Simply answer a few quick questions about your boat, and the Wizard will suggest the perfect Galvanic isolator to protect your boat.
For more info, please...