Boats at risk from Galvanic Corrosion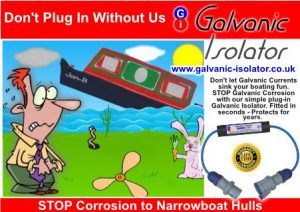 Looks like Spring might be on it's way. And as temperatures warm up, your boat is at greater risk of Galvanic Corrosion.
When you plug in to a mains hook up, your boat is at risk. Our Galvanic Isolators can STOP Galvanic Currents from damaging your boat's hull, and you could have installed one in about the time it's taken you to read this post.
If you'd like to protect your boat's hull, make your anodes last longer, and prevent corrosion, please check out the link below.