Galvanic Isolators – Lifetime Guarantee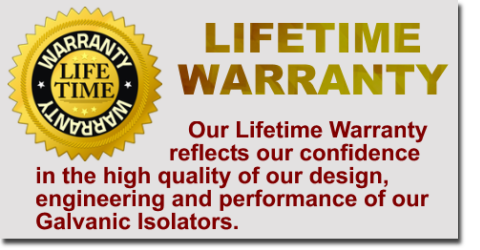 We now give you a FREE lifetime guarantee on all our Galvanic Isolators. Including those already in service.
That's right – we are so confident of our products that we're even extending the new LIFETIME Warranty to all existing galvanic isolator customers – no matter when they purchased their product.
That's because we value our old customers just as much as our new ones. In fact, 80% of our business comes from customer recommendations, so it only makes sense that we should look after the people who've helped our business grow.