Latest Galvanic Isolator Model – Just Released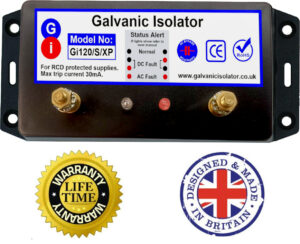 We have just released a new model of Galvanic Isolator, the Gi-120/S/XP. Like all our isolators, it completely blocks Galvanic Currents in your mains cable – a huge source of hull corrosion on canal boats.
A Fully Featured Galvanic Isolator with Extra Protection & Status Indicator LED's built in, giving unrivalled protection in a super-compact design. We use only the highest quality semiconductors, meaning that no bulky heatsinks are needed.
Designed for simple installation, with Status Alert LED's built in, making the installation really easy and neat.  Full instructions online for download & future reference.
Fitted with AC Bypass Capacitor.
ALL good Galvanic Isolators have a capacitor. You absolutely NEED this to be sure that your isolator is protecting your boat at all times – Don't buy a Galvanic Isolator without a capacitor. (ALL our Galvanic Isolators have AC Bypass Capacitors fitted as standard). 
In stock now. Buy direct – Dispatched same day (before 2pm) by 1st Class post.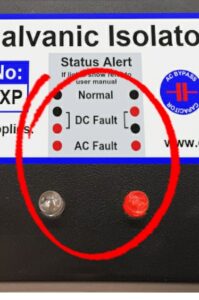 For More Information, please