At last, we have our superb Water Saving Shower Heads back in stock. These have been immensely popular, because they save around 35% of the water, so not only does it mean less trips to the water point, but you save money on diesel, gas, or whatever you use to heat your water.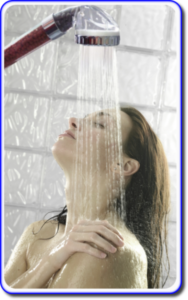 And you don't sacrifice on the quality of your shower. In fact, in most cases, you'll get a BETTER shower using less water.
Our shower heads come complete with a connecting hose (standard fittings), and even a fixing bracket, although it's a standard fitting, and will almost certainly go into your existing wall bracket.
Made for the Spanish market (The Spanish tend to use small 50litre boilers), our shower heads are of good quality. We've had ours for 3 years and it's as good as new.  Take a look HERE to find out more!