Description
Galvanic Isolator – Plug In – Status Alert – Anti-Theft
Surge Current 500 amps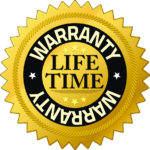 LIFETIME Guarantee
Extra Protection
Anti Theft Design
Fitting a Plug In Galvanic Isolator couldn't be simpler. You don't need any electrical knowledge – it just plugs in. It's weather proof  Guaranteed to work just as well as the wire-in type. 
Fortunately, theft of galvanic isolators is extremely rare, but if you prefer your isolator to be firmly fixed to your boat, we have the answer. Based on our top-selling range of Galvanic Isolators, and incorporating the added advantage of professional high security fixings, this isolator is almost impossible to steal. In fact, if it's fitted in accordance with our instructions, if it gets stolen, we'll replace it FREE.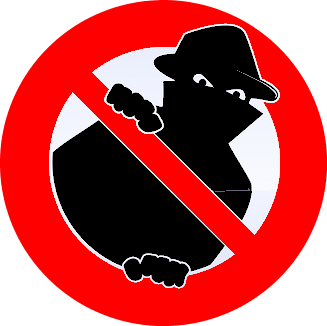 If it's stolen, we'll replace it FREE
Stainless steel clamps securely fix the isolator, whilst our patented "once in never out" fixings ensure that even if a thief comes equipped with tools, removing the isolator intact will be practically impossible.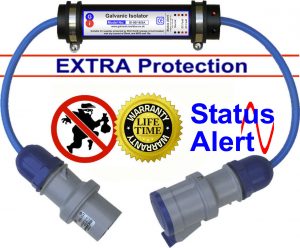 Virtually Un-Stealable
Even though it's almost impossible to steal, it's still incredibly simple to fit, requiring just two fixing holes (3rd hole optional). We supply a choice of fixing screws, including pozi drive cross head screws, which will deter an opportunist thief, or for those requiring ultimate security, we also supply a set of patented cam-head screws which are easy to insert, but virtually impossible to remove. So much so, that if you fix your isolator in accordance with the instructions, we will replace your isolator free if it gets stolen.
Our Galvanic Isolator Gi-120/SA/HS simply connects between your shore supply and the mains inlet of your boat. For ultimate security, we recommend fitting it at the boat end.
No other Galvanic Isolator is as easy to fit
Fitting your Plug In Galvanic Isolator couldn't be simpler. FULL fitting accessories and instructions included. Tools required: Drill, Screwdriver. And it's guaranteed to work just as well as the wire-in type.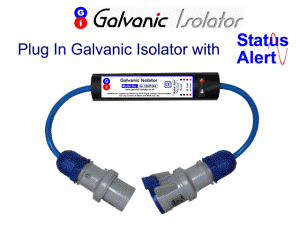 This model offers Extra Protection over standard galvanic isolators.
The most obvious benefit is the Status Alert Indicator, which constantly monitors your boats earth connection for faults that could lead to corrosion of the hull, or even life threatening mains voltage earth leakage faults.
Bright, easy to read indicators warn you immediately a problem is detected.
Extra Protection. Under the bonnet, there is our "2-stage Protection System", which protects your hull against electrical noise and Galvanic & Stray Voltages up to twice as high as a normal galvanic isolator.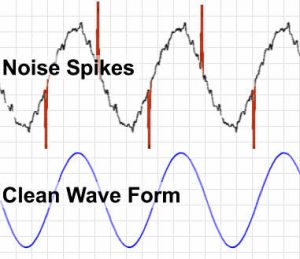 Extra Protection is strongly advised – especially if you have electronic items on board.

Most electronic equipment, mobile phones, computers, TV's etc have "switch mode power supplies, and these can introduce electrical "Noise" into your boats electrical system. In extreme cases, the noise can defeat single stage galvanic isolators, so we have developed our Extra – Protection System to give you added protection.
How It Works…

Check your earthing at a glance.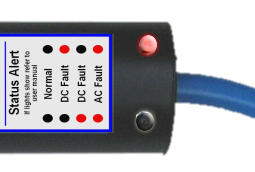 Both Lights OFF: Your galvanic isolator is operating normally. No action required, so just check back occasionally to ensure that all's well.
One Light ON: If either of the lights are on, it indicates DC leakage. This can cause severe corrosion to your boat. Our instructions give clear basic advice on how to resolve the problem.
BOTH lights ON: If both lights are ON, this indicates AC leakage, usually from the mains wiring or a connected appliance. AC leakage can be a danger to life. Please see instructions for help in rectifying the problem.
Our Gi-120/SA/HS Plug In Galvanic Isolator simply connects between your shore supply (hook up) cable and the mains inlet of your boat, (preferably at the boat end for security).
A typical installation is shown in the picture.
The isolator can be mounted at any angle.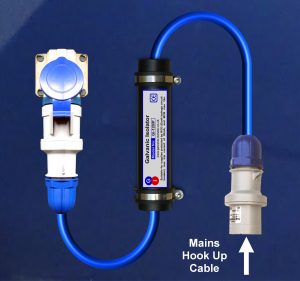 ■ Status Alert Indicators
■ 2-Stage Protection
■ Uses NO power
■ 100% Maintenance Free
■ Simple to Fit
■ LIFETIME Guarantee
This galvanic isolator is designed to STOP Galvanic AND Leakage currents in their tracks, whilst ensuring that the safety electrical earth is unaffected, so you remain FULLY PROTECTED from electrical faults. Its a quick, simple no-compromise solution to the corrosion that YOUR boat will almost certainly be suffering unless you have a galvanic isolator fitted. Plus our 2-Stage Protection System gives you protection against voltages of up to TWICE that of a normal galvanic isolator.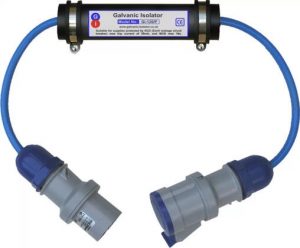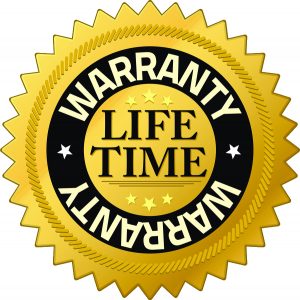 The Gi-120/SA/HS has a LIFETIME guarantee against faulty materials and manufacture. We also offer a FREE checking service for your peace of mind. (You may want to get your galvanic isolator checked in the event of a major electrical fault, lightning strike etc).
If your mains connecting cable has a socket that matches the measurement in the photo, this is the correct galvanic isolator for you.
---
What's in the box…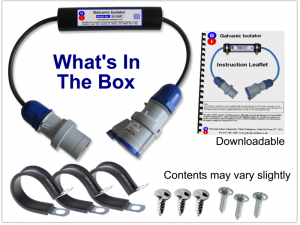 Galvanic Isolator Specification
Voltage: 110 – 250Vac
Surge Current 500A
Easy Installation
Extra Protection
DC Status monitoring: YES
AC Status Monitoring: YES
2-Stage Protection: YES
Temperature Range -50c to 120c
Fully Waterproof body to IP66
Connectors Waterproof to IP44
Quality Construction
The Gi-120/SA/HS galvanic isolator is suitable for shore supplies that are protected by a RCD (Earth leakage circuit breaker) with a tripping current not exceeding 30mA. If in doubt, please contact a qualified electrician, or call us on 0757 807 3490