Description
LockAngel Canal lock safety system.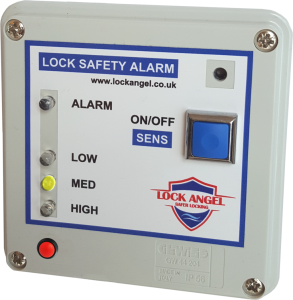 If your boat gets caught on a lock cill, gate or stonework, LockAngel's sensitive electronic sensors give you early warning.
The advanced sensors in LockAngel are 10x more sensitive than the human eye, so LockAngel knows about problems the very moment they happen – saving vital seconds – giving you extra time to save your boat or get yourself to safety.
LockAngel is easy to fit. It's a simple DIY job that most people can do. In the basic installation, there are just two wires to connect, a simple positive and negative.
LockAngel uses almost NO power, so it won't drain your battery.
LockAngel's simple to operate. There's no setting up – LockAngel's controlled by a single button. 
LockAngel has a LOUD alarm to alert you if there's a problem.
Fully Guaranteed.
For more information on LockAngel, please click
Here