https://galvanic-isolator.co.uk/product/galvanic-isolator-wire-in/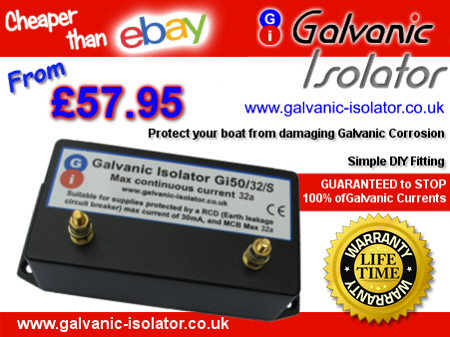 Will your boat rot away this winter?
Over the winter, Galvanic Currents could do serious damage to your boat's hull, anodes, prop etc.
And you probably wouldn't even know about it – until your "Blacking Bill" became an "Overplating Bill".
If your boat is plugged into mains electricity you MUST HAVE Galvanic Isolation to stop Corrosion Currents damaging her.
The UK's best value Galvanic Isolator costs under £60. It's cheaper than Ebay, and a whole LOT cheaper than overplating your boat's hull next spring!