If you fancy a light read – maybe with a canal theme, take a look at Michael Nye's website – or visit Amazon to download his books to your Kindle.
Michael has a unique style of writing that makes you care about his characters. So far, I've read "Mayfly" & Here We Go", which are set on a UK river in a few decades ago.
Mayfly….
An adventure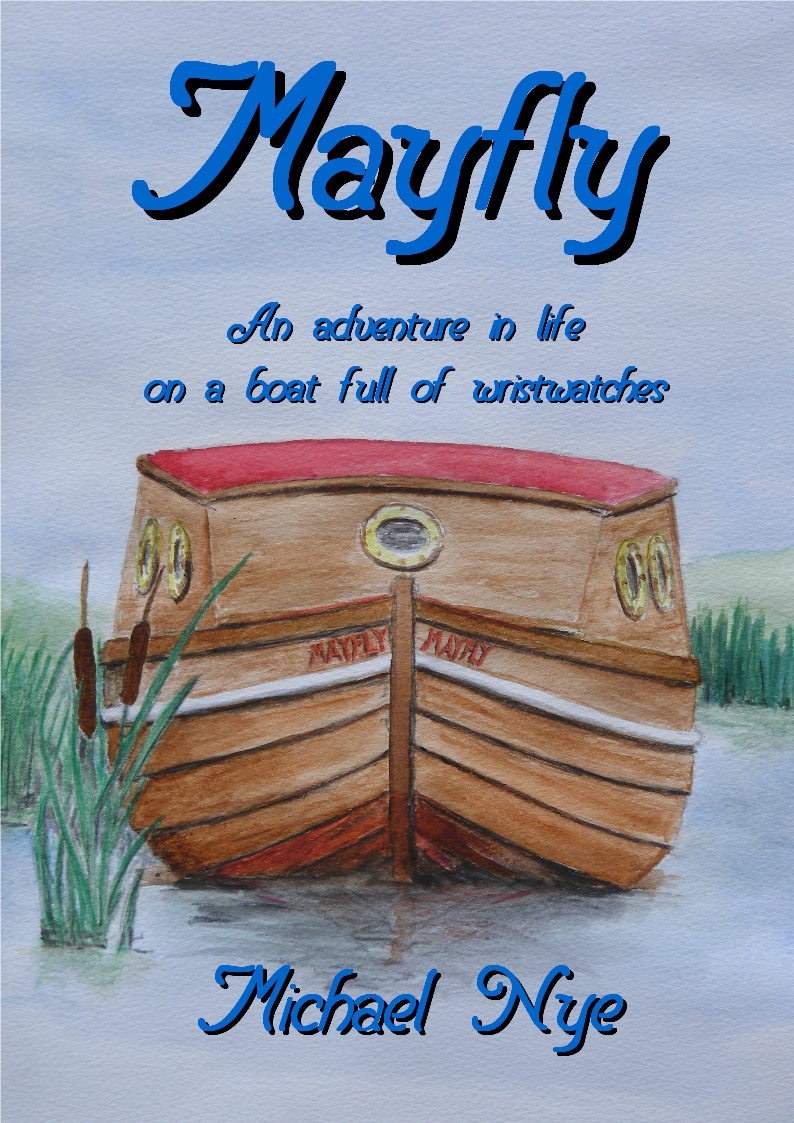 Mayfly is in equal parts adventure, and coming of age story set on the canals of the mid to late sixties where two people from very different backgrounds find themselves alone due to unforeseen circumstances.
On the suggestion of a trusted friend the two main characters end up working together, both to carry a small cargo by water, and to evade some decidedly unsavoury people that are in pursuit.
More HERE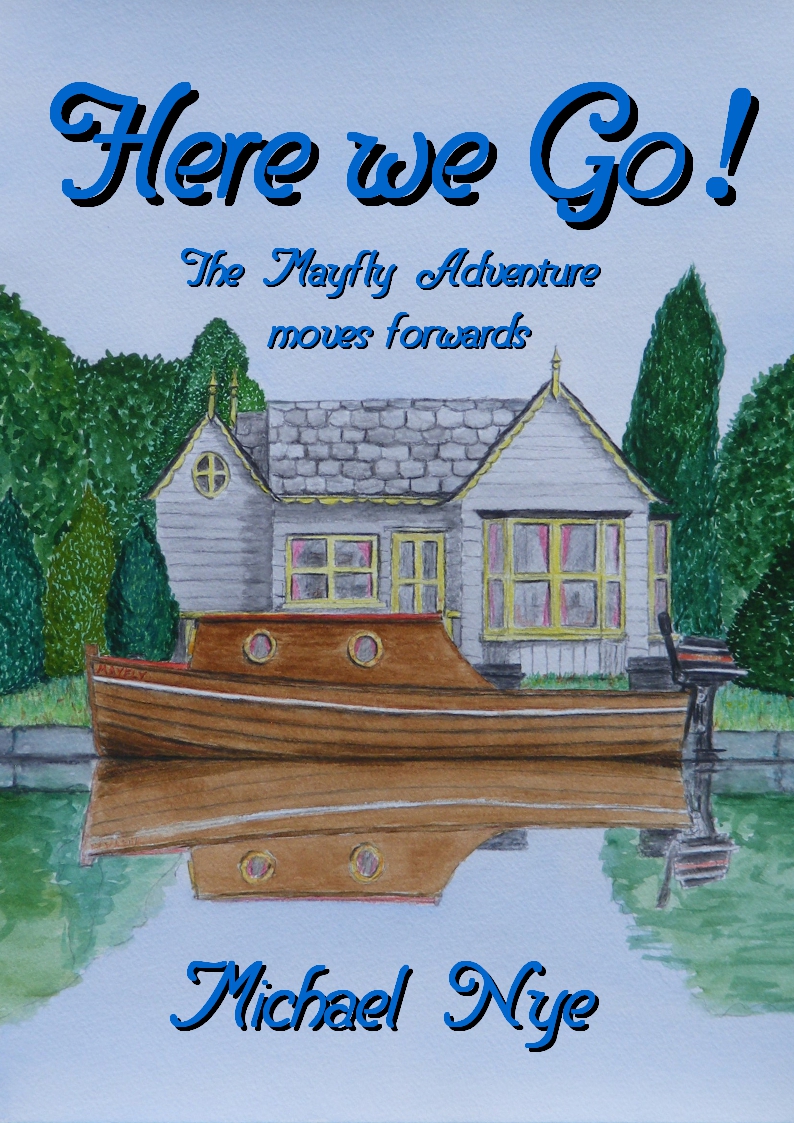 Carrying cargo and living on a boat that wasn't much bigger than a large packing case was, of course, sheer folly. That was Amanda's considered opinion two days before she set off with Jim, whom she'd met only days previously, to do just that.
Now, on a dull day in the low season, the need to pass exams and earn a living were paramount and the last year seemed like something out of a novel. Her life though, along with Jim's, had changed almost beyond recognition as a result of the adventure so that what was perfectly acceptable then, now seemed rather tame.
Then, after her ill-considered offhand remark at school, and a rather worrying discovery by Jim at work, any plans either of them had for the future are thrown into disarray.
More HERE