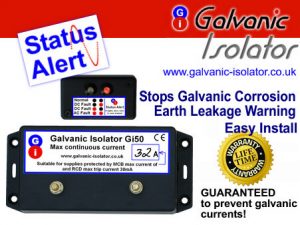 https://galvanic-isolator.co.uk/…/galvanic-isolator-plug-1…/
Don't lay your boat up for the winter without fitting a Galvanic Isolator. Otherwise, Galvanic Currents will be eating away at her hull 24 hours a day, 7 days a week for as long as she's plugged into mains electricity.
And it doesn't matter how little electric you use – the effects are just as devastating.
You can BLOCK Galvanic Currents from flowing down your hook up cable with an inexpensive and simple to fit Galvanic Isolator. Please check out the link above.