Galvanic Isolators make GREAT Christmas Presnts!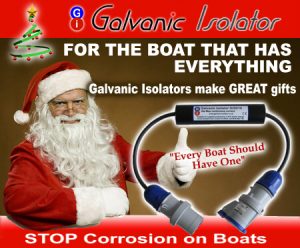 The good thing about being a boat is that you're unlikely to get socks for Christmas. But just what kind of present DO you buy for the Boat-That-Has-Everything? Or for the captain for that matter.
The answer's easy! A GALVANIC ISOLATOR. It's the must-have present that'll keep the boat's hull safe from Galvanic Corrosion for years to come.  And the great news is that it won't cost a fortune.
So… why not buy your best friend a present that'll make her the envy of every other boat on the canal. Order now, before Santa starts to get too busy.