Galvanic Isolator for Boats – Guaranteed Thief Proof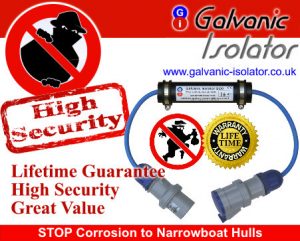 Fancy one of our great Plug In Galvanic Isolators, but worried it might get nicked? Here's the solution… Our High Security isolator can be fixed to your boat quickly & easily and when it's fixed, it's so secure that if it gets stolen, we'll replace it free.
Available on eBay, Amazon or for the very best deal, buy right here on our website. We promise that you can't buy cheaper.
Fully guaranteed and Quality Assured. Made in the UK.