Galvanic Isolators and Santa Claus…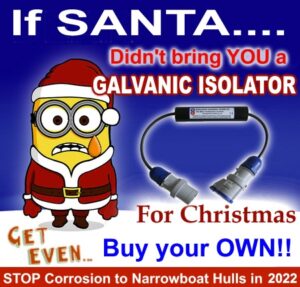 Hopefully, Santa brought everything you wanted – and then some! But if your Galvanic Isolator fell out of his sack before he got to you, we've got great news. YOU CAN GET EVEN!
You can order your very own Galvanic Isolator, and we'll dispatch it to you the very same day – including weekends.
So even if Santa wasn't kind to you, there's no need to let Galvanic Currents rot your boat away in 2022. Just follow the link at the top of this post, and we'll send your order quicker than you can say "Happy New Year".   
More Info Right HERE