Galvanic Currents are like MINES
Galvanic Currents are hard to get your head around. But if you imagine that when your boat's hooked up to mains power, it's kind of like it's floating in a sea of mines, you're starting to get the picture.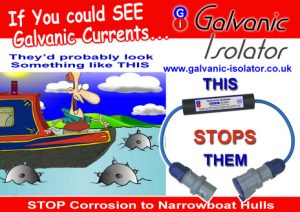 Over time, these tiny electrical currents can wreak havoc with your boat's hull, prop' etc.
If you have pitting around the waterline, it could VERY well be caused by Galvanic Currents.
To STOP them, all you have to do is fit a simple Galvanic Isolator – it takes about 30 seconds, and the protection is INSTANT.
For more info, please click    HERE