Which Galvanic Isolator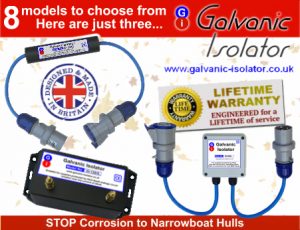 We have every Galvanic Isolator you could possibly need to protect your boat. From the simple Plug 'n' Play types to the (still simple) Wire-In variety.
All of them are designed and built in the UK, come with a Lifetime Warranty. Plus, every one of our isolators is 100% GUARANTEED to stop Galvanic Currents from flowing in your hook up cable. This can cut corrosion on your boat DRAMATICALLY.
If you'd like more info, please click HERE
Or call us on 0757 807 3490