Stuck for a Christmas present? Galvanic Isolators make great gifts for boaters.
After all, what better present could Santa bring than something that'll protect the Captain's boat all the year round.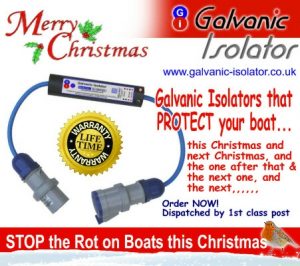 Order direct from our website, using the link at the top of this message, and we GUARANTEE delivery in plenty of time for Christmas.  
And if Santa isn't coming to your house this year, why not treat yourself.  
With our Lifetime Guarantee, you can be sure that a Galvanic Isolator will keep on protecting long after Christmas has come and gone.  
Happy Christmas shopping!  
For more info, please click HERE