New Galvanic Isolator Model – Just Released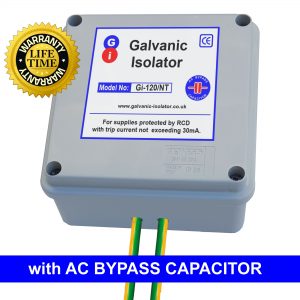 We have just released a new model of Galvanic Isolator. Like all our isolators, it completely blocks Galvanic Currents in your mains cable – a huge source of hull corrosion on canal boats.
It's simple to install, and has NO exposed connections, making the installation really neat. All you need to install it is a screwdriver. Full instructions online for download & future reference.
The introductory price is just £44.95 and they are in stock now. Buy direct – cheaper than eBay!
More information     Here