STOP Galvanic Corrosion on Boats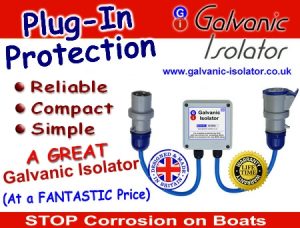 You probably already know that Galvanic Currents can seriously damage your boat by corroding the hull, anodes, prop etc.
You can put a STOP to Galvanic currents quickly and easily. You don't need an electrician, or any electrical knowledge. Just plug it in and forget it. The protection is INSTANT. With our Galvanic isolator connected, we 100% GUARANTEE that NO Galvanic currents can flow in your electric hook up cable.
For more information please click    Here